Jacara's Closet
September 28, 2016, D26 Career Center proudly opened Jacara's Closet, a program designed to assist low income families who attend Anderson Community Schools.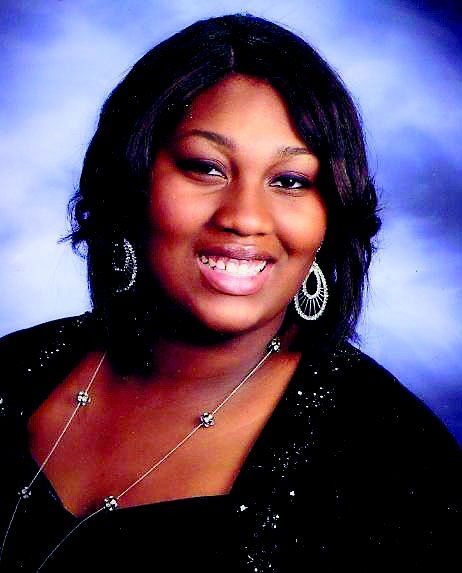 Named in honor of 22-year-old Jacara Buchanan, an Anderson High School graduate who died in January of 2016, Jacara's Closet is a multi-room area where clothing is stored and distributed.
In addition to offering free clothing for families in need, Jacara's Closet provides hands-on experiences for student in the Employment Skills class.
Cash donations are being accepted by the Anderson Education Foundation.
Donations may be dropped off at the D26 AHS Career Center, 325 West 38th Street, or at the ACS Administration Center, 1600 Hillcrest Avenue. 
We accept school-age clothing (pants, shirts, jeans, tops, sweats, hoodies, leggings and casual dresses) and outerwear (jackets and coats), especially sizes 4-18.  At this time, the only shoes we are accepting are tennis/athletic shoes.
Jacara's Closet will also gladly accept prom dresses and formal wear.
We do not accept toys, household items, under garments, boots, costumes, swimwear, baby clothing, etc.
At this time, we do not have a need for adult size clothing, but we have a GREAT NEED for elementary age clothing items. 
COVID UPDATE ON JACARA'S CLOSET
As with everything else due to Covid-19 restrictions, we have made some changes to our procedures with Jacara's Closet as listed below:
Clothing needs:
*Students and families will make requests through their school social worker.
*School social worker will send an order to D26, Employment Skills staff.
*Employment Skills staff will fill the order with available clothing and/or Goodwill Vouchers.
*Employment Skills staff will arrange with the social worker to have the clothing brought to their
  respective school. 
*Social worker will arrange to get the clothing to families/students.
Clothing Donations:
Clothing must be bagged in large, clean trash bags and sealed (tied or knotted). If you have questions about donations, please call D26 (765) 641-2046.